Genetically Modified Crops with Mini-Chromosomes
If anything mini is cute, do mini-chromosomes qualify?

Monsanto, the (infamous?) agricultural company that has developed a number of genetically modified (GM) seeds including Roundup Ready soybean, has teamed up with Chromatin, a start-up that has bioengineered mini-chromosomes containing genes for multiple traits. The mini-chromosomes are modeled on the target crop's existing chromosomes with the key component being centromeres which "provide stability and ensure inheritance of the mini-chromosome and the added traits that confer the desired product benefits." Chromatin's proprietary gene-stacking technology can be used to produce genetically modified corn, cotton, soybeans, and canola.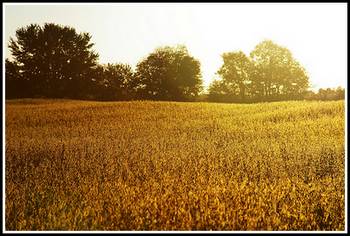 Gene-stacking technology is especially important considering all the various modifications that are made in the name of improving crops. Drugs, biomaterials, textiles, and "nutritionally improved foods" can all be produced more quickly and at less cost using crops that are modified a batch of genes at a time. Also, crops like Roundup Ready are often engineered to tolerate herbicides as well as resist pests and diseases. And, given our expectations for having a selection of fresh fruits and vegetables year-round regardless of nature's growing season, mini-chromosomes can also be used to manipulate a plant's life cycle.

Pretty powerful abilities for such cute-sounding chromosomes.

Originally posted at Eye on DNA