H1N1 'false pandemic' biggest pharma-fraud of century?
The Council of Europe will launch a probe into pharmaceutical companies accused of manipulating Swine Flu data.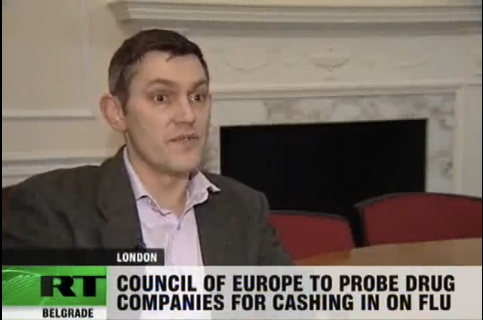 This follows a claim by a german scientist, Wolfgang Wodarg, that vaccine manufacturers pressured the World Health Organisation into declaring a Swine Flu pandemic seeking to increase profits.
See the english translation of the L'Humanité-article : "Influenza A - They organized the psychosis".

In response to Dr Wodarg's claim, Keiji Fukuda, chief flu scientist at the World Health Organization (WHO) rejected the idea that the the swine flu pandemic was "fake" and it's threat to human health hyped. "Has the WHO been influenced by industry? The answer is no," Fukuda said.