The Trouble with Predictions
The trouble with predictions is that they are mostly wrong. But is there a way that forecasting can be used to help us confront climate change, world peak oil production, and other critical environmental policy issues?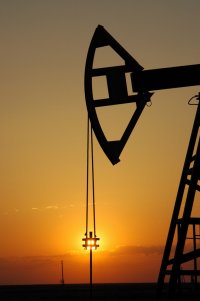 Predicting the path of a comet is far more likely to meet with success than predicting the future course of world food supplies, oil production, climate change or economic growth. For the comet, of course, we need only concern ourselves with the laws of physics. For the other trends we are obliged to consider a complex set of data that might include technological change, political decisions, corporate actions, social customs, economic conditions, commodity prices and so on. The array of factors we must consider is so great that almost all projections that go beyond a few months or a year quickly veer off course.

And yet, humans are planning animals. We are now dependent on complex systems that require us to make forecasts for planning purposes. It is hard to imagine highway planners, for example, designing a new highway without first consulting traffic projections. Still, no matter how hard we try, the future course of such complex systems almost always eludes us. In the 1960s Pan Am sold tickets for future flights to the moon, and its model of a future space plane became the basis for the one depicted in the movie 2001: A Space Odyssey which opened in 1968. Today, however, we seem no closer to regular flights to the moon than we were when the film was released. And, Pan Am itself collapsed in 1991, 10 years before the year in the movie's title.

Given all this, why do policymakers, corporate chieftains, and the public put so much faith in such prognostications? The answer is twofold. First, they fail to understand the nature of risk. Second, they fail to understand the role of forecasting.

Many people naively believe that important public policy and corporate decisions are made under relative certainty. But, almost all decisions we humans make are made under uncertainty. Let's review for a moment the types of uncertainty (1). In arithmetic we can say that 2 + 2 = 4 with certainty because it does so by definition. When we place a bet on a roulette table, however, we are making a decision under risk; that is, we know precisely the odds of our chosen number coming up (so long as no one is cheating). But when we forecast something as complex as world oil supplies in 2030 or our future climate, we are venturing into areas where decisions are made under uncertainty.

Obviously, forecasting cannot tell us precisely what will happen in the future. For every forecast the uncertainty grows rapidly with time, and therefore, forecasts years or decades out ought to include very wide ranges. Here is where most people make their big mistake. For forecasts with wide ranges, the range becomes far more important than the actual forecast. And, the most important of the two extremes of the range is the one that will result in the most inconvenient consequences (2).

Let me illustrate this idea using forecasts for world oil production. The U. S. Energy Information Administration's (EIA) reference forecast for the peak in world oil production is 2037 (3); that is, oil production will rise until that year and thereafter begin an irreversible decline. In all, the EIA has 12 scenarios, the most pessimistic of which calls for a peak in 2021 and the most optimistic of which predicts a peak as late as 2112. (The most optimistic scenario assumes huge undiscovered reserves and absolutely no economic growth.) By contrast, several private forecasters have placed the peak between now and 2015 (4).

If we accept the EIA's reference forecast, we might believe that we have plenty of time to adjust to a post-oil world and leave all adjustments to the marketplace. But if the more pessimistic private forecasts or even the agency's pessimistic forecast turns out to be right, we might face very serious consequences that include persistent economic contraction, the breakdown of transportation systems, steeply rising food prices and mass unemployment. Given these wildly asymmetrical scenarios, we might be inclined to take out some insurance now in the form of strict conservation measures and a crash program to find alternative fuels.

The same logic could also be applied to climate change. The forecasts are highly uncertain with the pessimistic scenarios predicting rapidly rising sea levels, widespread drought, extensive species extinction, food and water shortages and many other ruinous results.

Given the catastrophic nature of the consequences that could result from climate change or an oil peak, I'd rather err on the side of caution. And, that is a sentiment that ought to guide policymakers as well.

Notes:

(1) Nassim Nicholas Taleb and Avital Pilpel. On the Very Unfortunate Problem of Not Observing Probability Distributions. (Posted to Nassim Nicholas Taleb's personal website, October 2004), 4.

(2) Nassim Nicholas Taleb. The Black Swan: The Impact of the Highly Improbable. (Random House: New York, 2007), 162.

(3) John H. Wood, Gary R. Long, and David F. Morehouse, Long-Term World Oil Supply Scenarios (Report to U. S. Energy Information Administration, August 18, 2004).

(4) Robert L. Hirsch, Roger Bezdek, and Robert Wendling, Peaking of World Oil Production: Impacts, Mitigation & Risk Management (Report to U. S. Department of Energy, February 2005), 8.